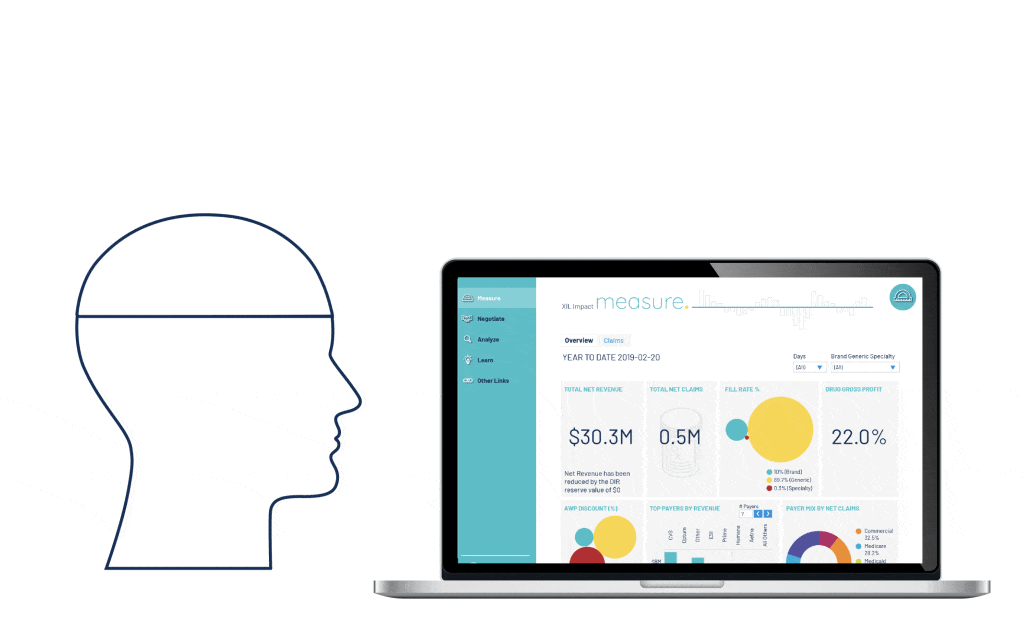 GET ANSWERS,
not questions.
Negotiate better contracts
Improve operations
Make better economic decisions
Request a Demo
A PRODUCT THAT ACTS
AS
YOUR PARTNER

.
Market consolidation. Shift to cash. DIR. Legislative changes.
There is a perfect storm brewing in healthcare that is putting pharmacies under enormous economic pressure. When every decision counts, pharmacy execs need a tool that gives them answers not more questions.
XIL Impact is a powerful cloud-based platform that provides the data, dashboards and guidance to navigate the complexity and uncertainty of today's pharmaceutical market.
"With reimbursement trends declining, we needed a tool to help us understand in real-time how to keep as much money on the table as possible. Impact does it seamlessly and keep us informed about other metrics critical to our business."
Your
Success
Matters.